Sixfinger Underwater Show San Michele di Pagana 2008
The RapMaster Pinocchio statue was placed on the bottom of the bay near Rapallo on the first day of summer. Due to legal pressures, the statue has been removed. The images here are of the publicity postcard.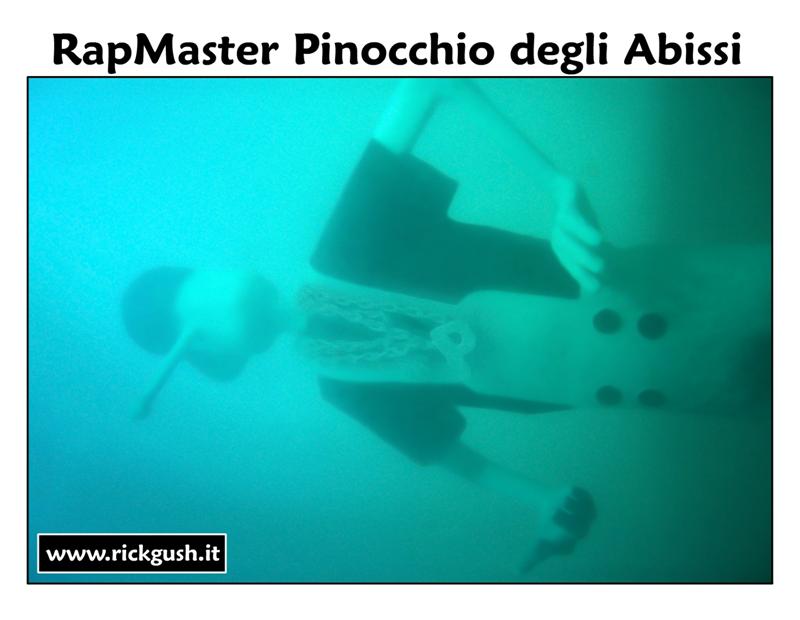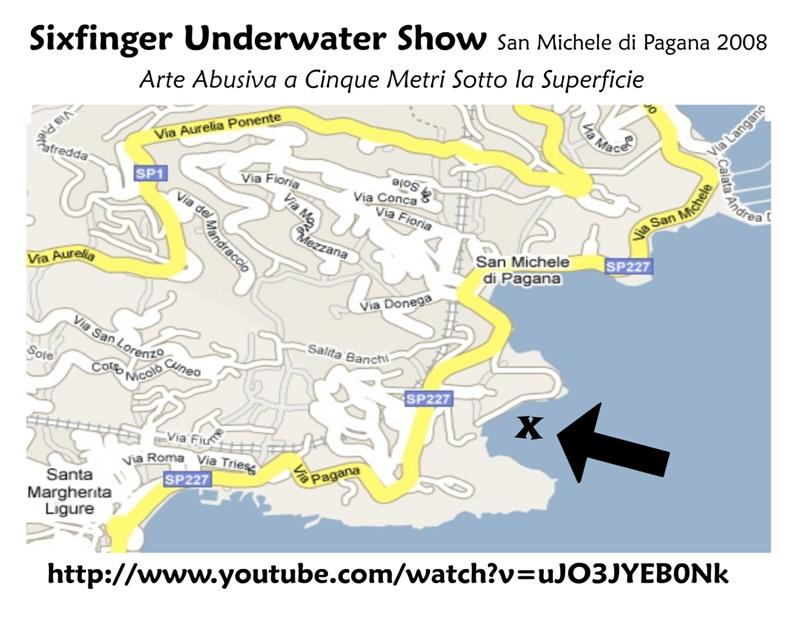 Sixfinger Walking Tour Rapallo 2007
Several dozen of Rick's canvas, and one sculpture, are exhibited in various locations in Rapallo, including the library, a butcher shop, a bar, a bakery, a barber shop and a café. The images here are of the publicity postcard.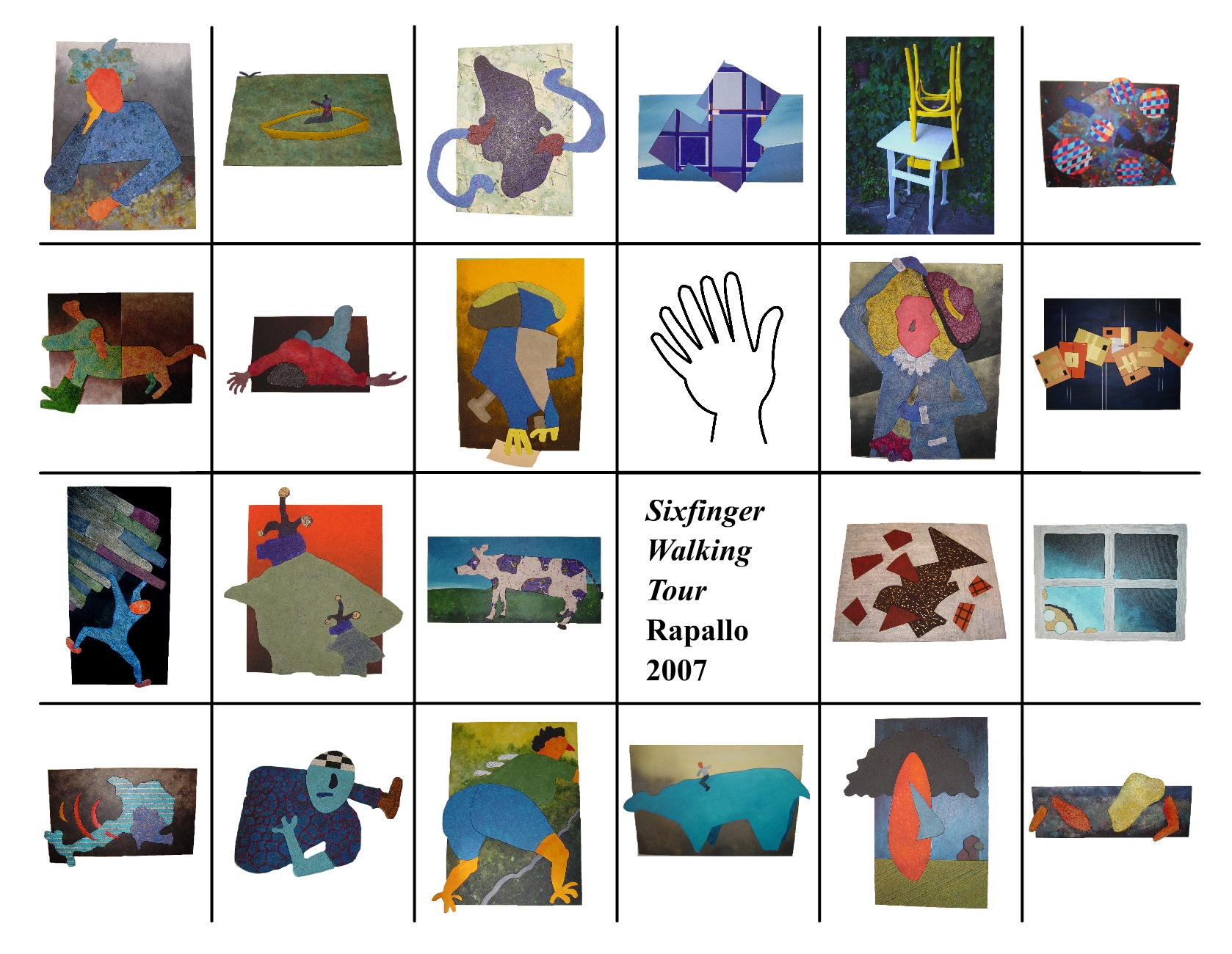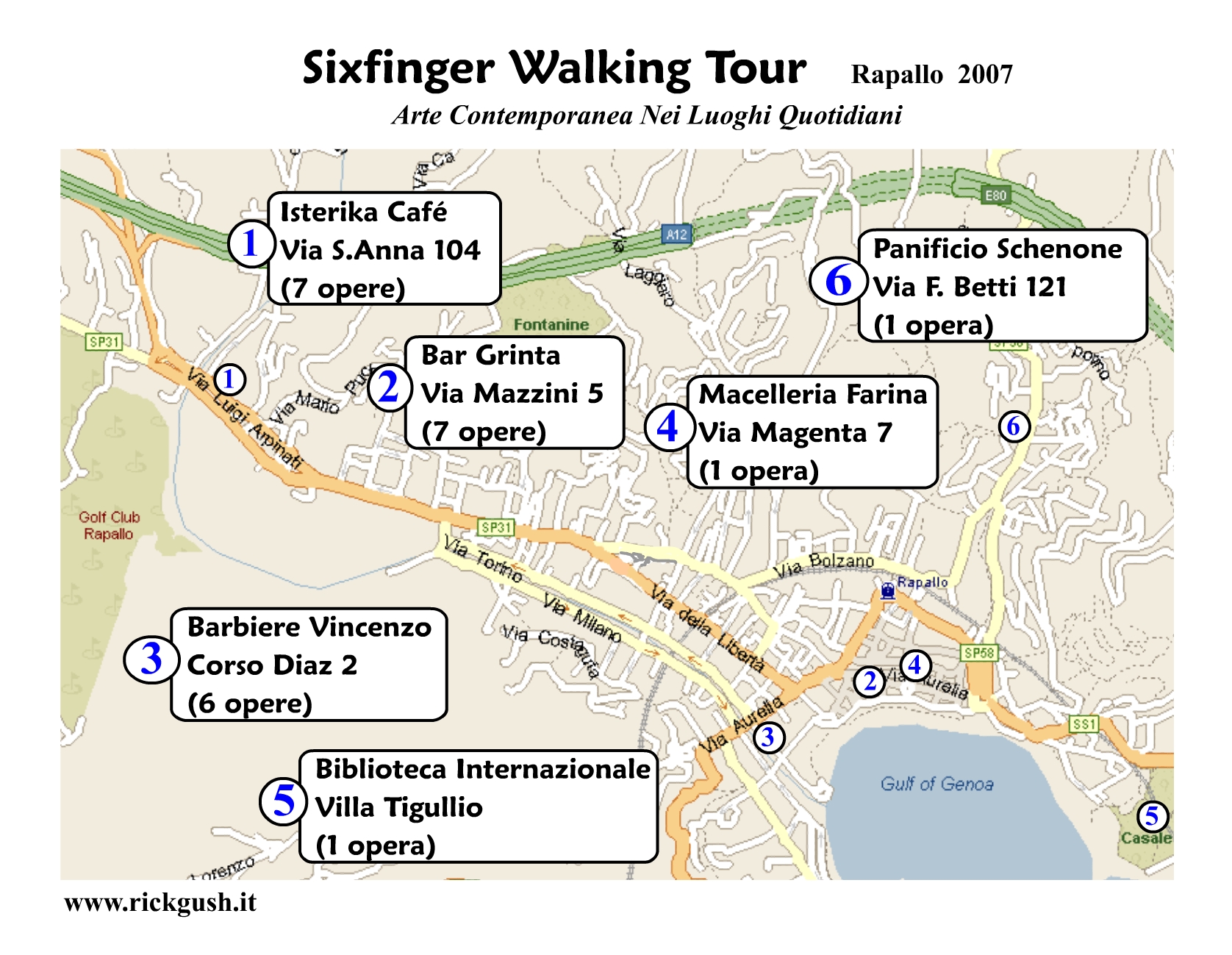 Il Mostro Pinocchio Mosaico Santa Margherita Ligure 2007
Alla Galleria D'Arco in Santa Margherita Ligure
The Pinocchio Exhibit, sponsored by the Mosaico mental health association in Chiavari, is composed of several dozen works by famous cartoonists and other artists, all representing some aspect or chapter of the Pinocchio story. This exhibit remained in Santa Margherita for the summer of 2007, and will move to London in 2008 before the final benefit auction.
Rick's canvas deals with Chapter 32, in which Pinocchio rebuffs the corruptive advances of the chicken thieves.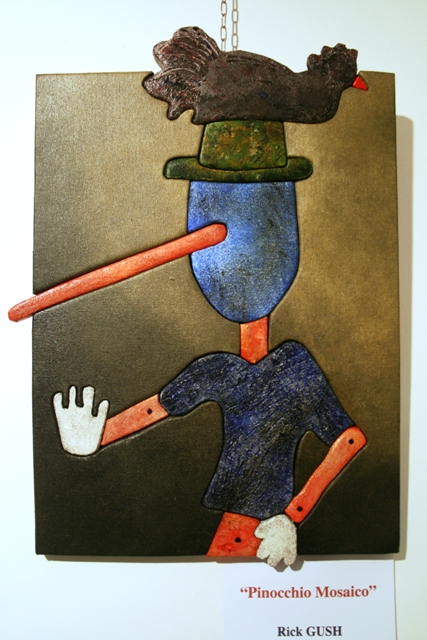 At the Sixfinger Summer Show in Milan 2006, we offered the public the opportunity to participate

in our version of the old Surrealist art game called Exquisite Corpse.

2006 started with the cooperative canvas projects, and six new canvases were made and

given to artist friends who then painted them.

Margherita Premuroso and canvas